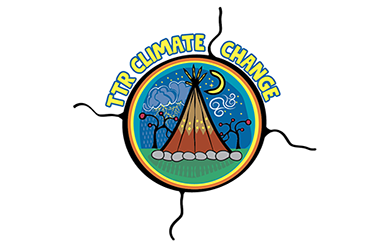 WHAT IS CLIMATE CHANGE?
Climate change is a change or shift in the weather over time in specific location or place. This could be a change in how much rain a place usually gets in a year. Or it could be a change in a place's usual temperature for a month or season.Climate change is also a change in Earth's climate. This could be a change in Earth's average temperature. Or it could be a change in where rain and snow usually fall on Earth.Weather can change in just a few hours. However, climate usually takes hundreds or even millions of years to change.
WHY DO WE NEED TO KNOW ABOUT CLIMATE CHANGE?
Climate change predictions suggest we will see warmer and wetter winters and longer, warmer and drier summers. Precipitation is likely to vary more from year to year. Extreme weather, such as heat waves, droughts, floods and intense storms, will likely become more common.Considering these predictions, along with TTR's own observations of how climate change has impacted the community's way of living (i.e. migration patterns, reduction in berries, etc.,); the TTR Chief & Council and community have decided that it is time to start working on a plan so community members can build their capacity and use their traditional knowledge as a tool for adaptation towards climate change.